Mirrors Cutting edge technology
Maradin provides a variety of MEMS scanning mirrors to fulfill a broad range of scanning requirements, including 2D and 1D scanning, different mirror sizes and frequencies.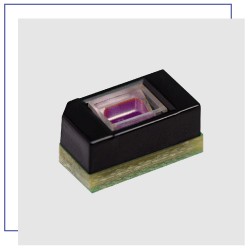 MEMS 2D LASER SCANNING MIRROR​​
Maradin MEMS Scanners are based on a sophisticated Silicon structures that enables large scanning angles, in multiple directions, at a very precise control using C-SOI technology
Tiny actuators based on Electro-magnetic and Electro-static proprietary designs are implemented in the MEMS structure, to enable its rotation in different scanning regimes.
Capacitive sensors, carved in the Silicon, enable the sense of the MEMS movement, ensuring high precision.
Special optical coating to the MEMS mirror surface enables highest reflectivity without compromising mirror flatness.